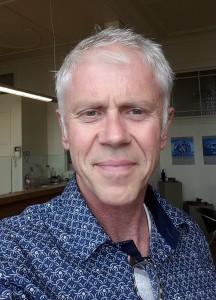 About Steve
Steve has followed in his father's footsteps becoming a jeweller and completing his jewellery apprenticeship in the mid 80's. He continued to work with his father in Timaru's Royal Arcade, refining his craft and own particular style. ln 1990 he stepped into his fathers business, further developing his business accumen and signature style.
Steve creates pieces for the pure pleasure of making them, but also works specifically on commission pieces that mark significant moments in people's lives. Moments such as, engagements, weddings, anniversaries and special birthdays. Diamonds and precious gems are commonly used and combined with a variety of metals including platinum, palladium, white and yellow gold. Steve experiences great satisfaction from the excitement and pleasure people get when a dream creation is brought to life.
Travelling extensively through Asia and in particular Nepal, he developed personal and reliable contacts in the gem industry. In particular he loves to source hard to find 'one of a kind' gems. Long time friend and colleague, Lester Hitchcox who lives in Kathmandu is a valuable source for helping with this and has supplied many unique and colourful stones.
Nepal in particular holds a special place in his heart and one of Steve's passions is designing and commissioning unique silver jewellery to be made in Nepal by Nepali -brothers and silversmiths, Bishnu & Balkrishna. The double benefit from this arrangement is that beautiful unique silver jewellery of an international quality can be offered at a price that is well below what it would be than if it was made in New Zealand. This arrangement also ensures Bishnu & Balkrishna receive the income directly which is generated from the sale of these items.
Since 2006 Steve's studio and workshop has been on the 2nd floor studio of the historic Oxford Building in central Timaru.